NPN Announces 2020 Community Fund Recipients
April 23, 2020  •  5 minute read
The National Performance Network (NPN) has awarded $50,000 and leveraged an additional $100,000 toward ten Community Fund projects across the United States that advance racial and cultural justice.
The 2020 Community Fund recipients will deepen community exchange in ten cities stretching from Homer, Alaska to Miami, Florida. These projects center Indigenous voices, build community across borders, address the local impact of gun violence and incarceration, celebrate queer Black dance forms, and work toward racial healing.
NPN believes that strong networks are only as successful as the local communities where we live our civic practice in real time and seeks to build a more just home for our neighbors and ourselves. The Community Fund is one of our special initiatives for 2020 and aims to deepen partnerships, equitable practices, and support opportunities for civic engagement, self-representation, and joy.
The NPN Community Fund is made possible by generous support from the Doris Duke Charitable Foundation.
---
2020 Community Fund Recipients
Tuggeght, Alaska: Dena'ina Land Recognition
This cross-sector community engagement project celebrates racial and cultural justice by recognizing Dena'ina ancestral lands at Tuggeght, Alaska. The project engages with numerous community partners to elevate Indigenous histories through "Shore Stories," storytelling gatherings to explore the history of place; a commissioned installation recognizing Tuggeght; a land recognition workshop; and a culminating community potluck, pageantry, and sign installation.
The Wait Room
The Wait Room is a performance installation that exposes the physical, psychic, and emotional burdens of women with incarcerated loved ones. The work incorporates dance, a unique set shaped as a clock dial, an original score, and oral history interviews with women whose families are fractured by incarceration. By broadening its engagement with New Orleans' prison justice movement, the Contemporary Arts Center, New Orleans, seeks to transform the conditions that have made this city home to one of the highest per capita prison populations in the country.
Intergalactics, Against Isolation
The exhibition Intergalactics, Against Isolation brings together artworks that examine the violence generated by borders both physical and conceptual and by the severe immigration policies between Mexico and the United States. The project focuses on Mexico's southern and northern borders, connecting the Central American diaspora in Los Angeles with Indigenous communities and artistic practices in Guatemala and El Salvador. The exhibition brings together artists working in and around El Salvador, Guatemala, Ciudad Juárez, El Paso, Mexicali, Tijuana, San Diego, and Los Ángeles, to build resistance across nations.
Arms Around America
Artist Dan Froot's community-based project Arms Around America culminates in three short plays based on oral histories of families around the country whose lives have been shaped by guns. Over the course of nine months, two local artists trained by Froot will interview two families in Miami's Wynwood, Overtown, Little Haiti, and/or Downtown neighborhoods. These will be adapted, along with the stories of other families, into short theater pieces produced as a podcast season and live radio performance in 2023.
Building Community around Music of the Medicine Line
Music of the Medicine Line will bring Metis culture-bearers from across Montana to Helena for a celebration of Metis music, culture, and identity. Selected by renowned Metis fiddler Jamie Fox, performers will include elder storytellers, young dancers, fiddlers, and singers. The project will create a fertile space for collaboration among participants, foster social and cultural exchange, and serve a public meal in conjunction with the performance.
This is a Formation
This is a Formation is a dance performance project by artists jumatatu m. poe and Donte Beacham that gathers Black community members to confront respective historic imaginations and limitations of Black, queer selfhood through J-Sette and other Black queer dance vocabularies. The Portland Institute for Contemporary Art will bring the artists together with Portland-based Black dancers of various genders in the historically Black and gentrified Eliot neighborhood where it is located to create a piece for the 2020 Time-Based Art Festival as well as free, outdoor site-specific performances in the neighborhood.
Indigenous Voices at Puppets in the Green Mountains 2020
Members of the ELNU Abenaki, Sandglass Theater, and performance artist Ty Defoe will collaborate on a workshop to create special events for the eleventh international Puppets in the Green Mountains festival in Southern Vermont. Collaborators will create performance pieces, events, and a public forum for the festival to shift how both international guests and local audiences understand the place where they are gathered.
Racial Healing Workshops
In conjunction with an exhibition of artist responses to America's history of racial inequality, Space One Eleven will hold a series of racial healing workshops to aid diverse Birmingham communities in understanding each other's cultures, experiences, and perspectives, so that they may more effectively produce social change. The workshops will take place at Studio 2500 during the Birmingham Art Walk and be moderated by activist and Civil Rights historian T. Marie King. Space One Eleven is a community partner of the Jefferson County Memorial Project, which honors the county's racial terror victims and their descendants.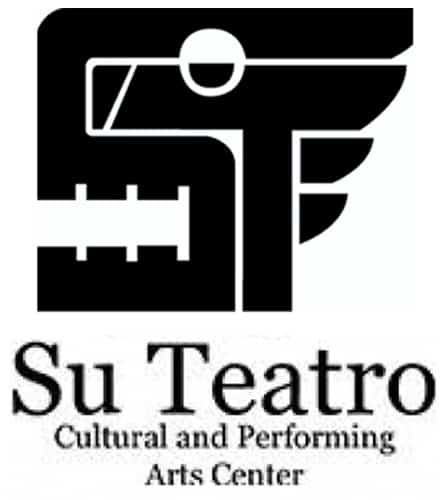 Artists of Color Summit
The Artists of Color Summit convenes local and national artists to share artistic practices, develop capacity, and build racial equity in the field. In collaboration with the SOURCE Theater Company and Cleo Parker Robinson Dance, Su Teatro will host workshops, "Brown Table" discussions and panels, and performances and readings designed to create opportunities for leadership and structures for self-sufficiency. The event occurs in conjunction with the 6th EVER WordFest performance showcase.
Wampanoag Tribe Performance Piece Residency
Boston-based choreographer Marsha Parilla and dancers from her company Danza Orgánica will develop a performance piece with the Aquinnah Cultural Center of the Wampanoag Tribe of Martha's Vineyard over the course of four creative residency periods. The performance piece centers on the origin story and history of the Wampanoag Tribe, told by Wampanoag voices of today through spoken word, music, and movement.