"Our past is bleak. Our future dim. But I am not reasonable. A reasonable man adjusts to his environment. An unreasonable man does not. All progress, therefore, depends on the unreasonable man."
–Toni Morrison
Artist Zaire Love calls her project Remade Ruins "proudly unreasonable." A 2020 recipient of NPN's Southern Artists for Social Change grant, Remade Ruins will be an arts destination in Mississippi, featuring agricultural education and production, live performance and collective art experiences, tiny homes to host artists-in-residence and tourists, community gardens, a food court, and an amphitheater and open-air museum.
The National Performance Network's Southern Artists for Social Change envisions a world in which people of color living, working, and organizing for community change in the South have the power, resources, and opportunities to thrive. Part of the US South learning cluster of the Surdna Foundation's Radical Imagination for Racial Justice initiative, this program expands NPN's regional support beyond our local community in New Orleans, investing in the Deep South's strong creative legacies and deep community-based practices throughout Alabama, Louisiana, and Mississippi.
Love is a filmmaker, a music maker, a storyteller—and, she says, she struggled with creating the proposal for this grant: 
"I didn't want to talk about the poverty, misfortune, segregation, discrimination, and lack of resources and access many Black folks in Mississippi often experience as a lived reality. I didn't care to show the homes, ran-down downtowns, underfunded schools, and the infamous Dollar General store that finds a home in many small towns in the city. I didn't feel like pandering or using Black pain and struggle. I have no interest in selling that narrative, no matter how true it may be.  
"I got frustrated, I questioned. Why does racial justice for Black folks often always look, feel, taste, smell like more work, labor, and sweat on top of the injustices we're laboring to get free from? What if radical imagination for racial justice looked like an oasis prided in Black ownership, pleasure, and joy? " 
Remade Ruins will be a Black-owned Oasis in the magical Black South, Mississippi, where beautiful dwellings live to inspire local residents and those who journey there to return to the land, delicious food grows to provide residents fresh, affordable produce and agricultural skills, and creative spaces thrive to provide access to the arts and entertainment that are not otherwise affordable or accessible, like theater, dance, and outdoor museum exhibitions. A residency program will encourage artists and activists to use their practice to cultivate a more sustainable, equal, and free future. 
Remade Ruins is founded on four pillars of Radical Imagination for Racial Justice:
Black Arts and Agriculture Education
Black
Innovation and Creation
"Radical is defined as a complete change, often extreme and progressive," says Love. With this lens, she defines Black Joy and Rest as a complete change from Black pain and struggle. Black Arts and Agriculture Education, a complete change from having little to no access to the arts and living in food deserts. Black Innovation and Creation, a complete change from the theft of ideas and solutions that often go uncredited. Black Land Ownership, a complete change from sharecropping and renting history.
"My sense of community has expanded into a mission community of Black artists, activists, farmers, and organizations from all over the South whose work is to reclaim Black Land Ownership, which makes a more just future for Black folks to have access to power and will. This time has allowed local community and mission community to shake hands to make a really dope, innovative arts and agriculture–centered joy space in Mississippi."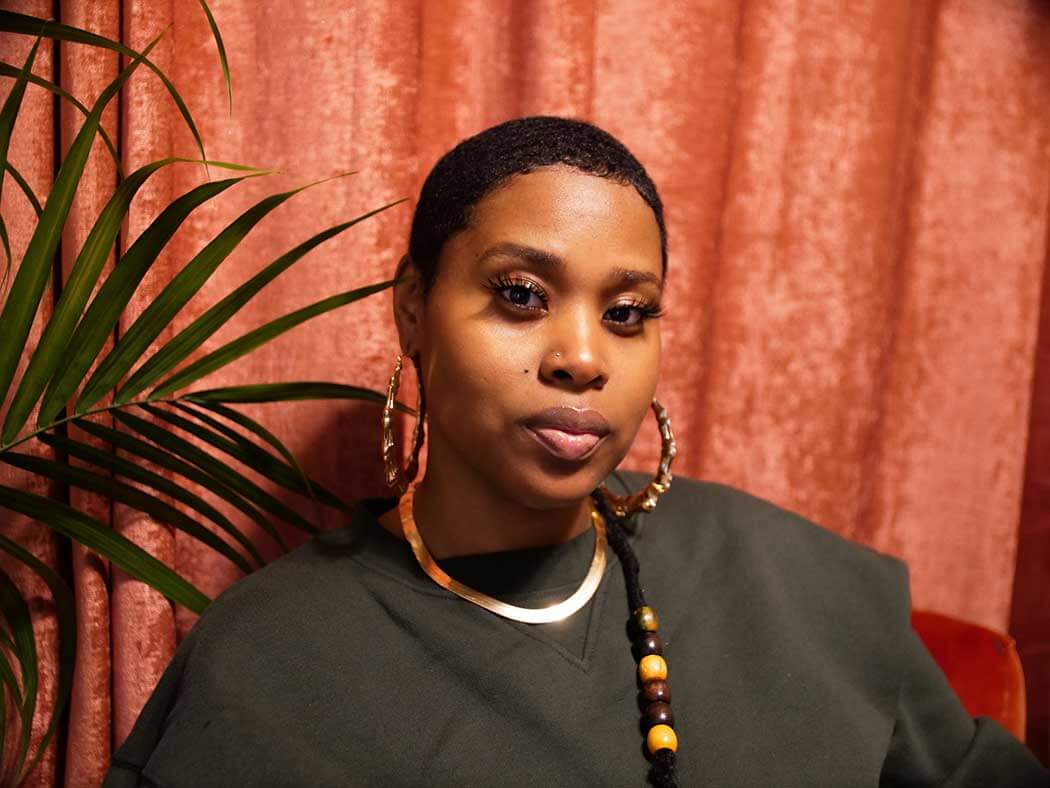 Zaire Love is an award-winning filmmaker, music maker, and writer whose mission is to honor, amplify, and archive the stories and voices of the Black South concentrating her work in Memphis, Tennessee, and Mississippi. Her artistry is an ode to being Black and Southern in America because the Black South has always had meaningful "cornbread" to share. In her TEDx talk, Baby Hair + Hot Sauce = Embrace What They Ain't, she talks about the power that Black women (Beyoncé and Fannie Lou Hamer) from the South possess and how that power of embracing what others are not is the power that makes them legendary. Zaire is a graduate of Spelman College (BA), Houston Baptist University (M.Ed), and the University of Mississippi (MFA).
Zaire is currently making and creating with her studio, Creative Cornbread. She is also the Pihakis Foodways Documentary Filmmaker for the Southern Foodways Alliance.