Call to Remember is a shared offering of improvisation, experimentation, and conjuring exploring Black pedagogy, artistry, and activism in dance. Lead artist Leslie Parker seeks to create a work that prioritizes Blackness and explores remembrance as a means to cultivate community.
During times of unrest, uncertainty, and the unknown we are called to action; to take heed without hesitation or restriction and to be unbounded by space. Call to Remember contains this collaborative improvisation between dance artists, an experience in real-time, a sharing, an uprising of real stories embedded deep within the subconscious. It holds a moment to conjure freedom, protection, and love in where Blackness with all of its complexities and intersecting identities exists now and in the future.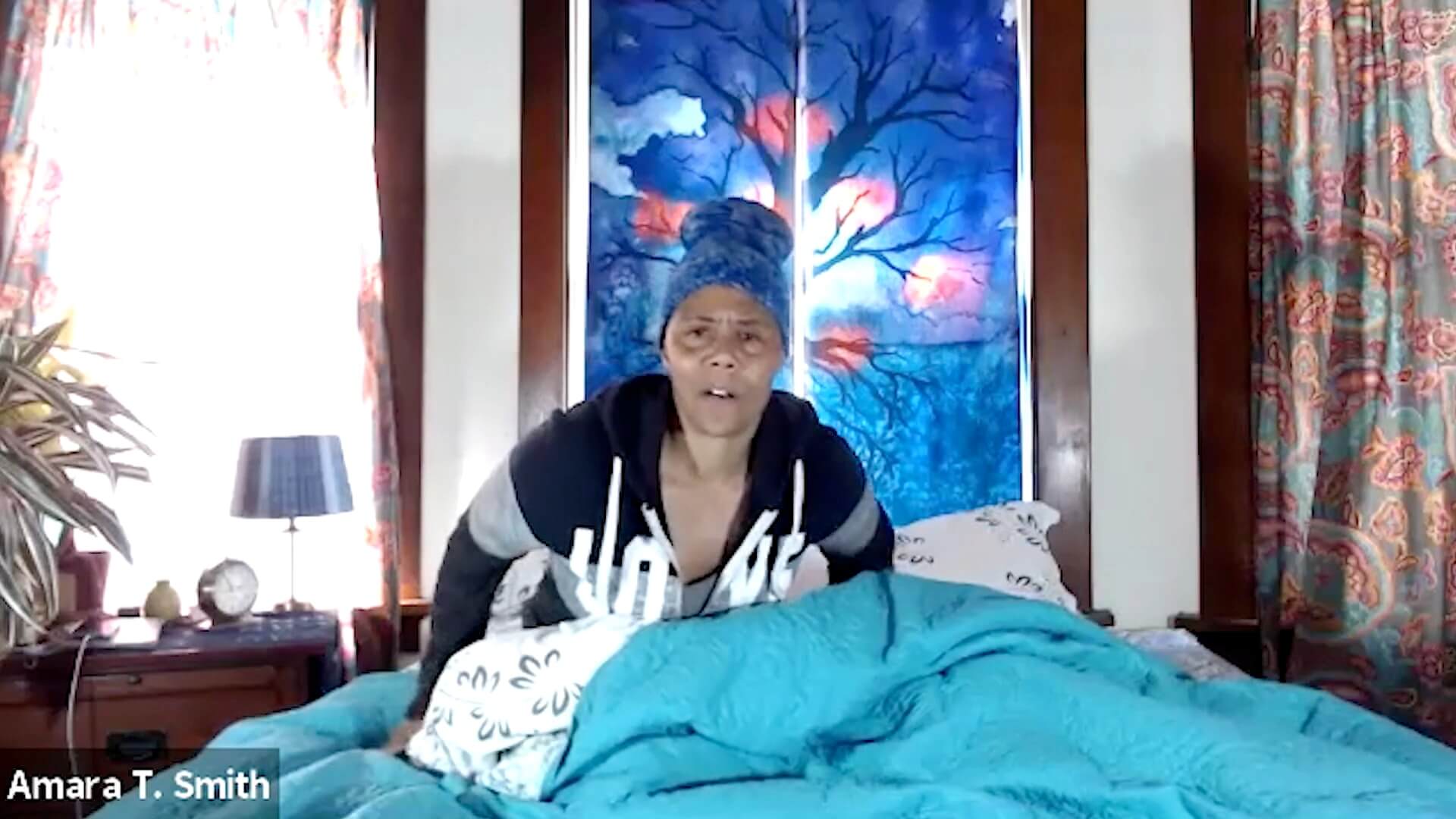 This work-in-process clip was filmed during a spring 2021 residency at Pillsbury House Theatre, located at 35th & Chicago in Minneapolis.
Call to Remember is supported by the Jerome Hill Foundation, Tofte Lake Center, NPN Creation Fund, Minnesota Regional Arts Council Equity Response (MRAC), Pillsbury House + Theatre, Pangea World Theater, Walker Art Center, and Danspace Project.
About Leslie Parker Dance Project
Leslie Parker Dance Project, LLC, is driven to move Black culture(s) forward into the future through dance-art.
Approach: We embrace shifting-narratives to hold transdisciplinary perspectives and engage performance as daily life ritual for (extra)ordinary exchanges with witnesses/observers/participants as audience from diverse communities, therefore encouraging risk-taking and self-reflection from a Black and African American woman lens collectively.
Learn more at leslieparkerdance.com.