Announcing the Spring 2020 Creation Fund Awards
July 27, 2020  •  6 minute read
The National Performance Network (NPN) is awarding $135,000 and leveraging an additional $630,000 in support of the creation of eight new artistic works.
The spring 2020 grantees include projects that exorcise colonial ghosts, embody ancestral knowing, reimagine family relationships, support communities in dreaming about their futures, and experiment with new technologies to bring us together across distance. Performances and community engagement will span a geographic range from Coast Salish territories to West Philadelphia to Lagos, Nigeria, to Miami.
The Creation Fund is phase I of a three-part program that supports the creation, development, and mobility of new artistic work advancing racial and cultural justice and resulting in live experiential exchange between artists and communities. The fund supports new work in its early stages, centering relationship building between artists, presenters, and communities.
"We recognize that these are difficult times, artists are particularly affected, and creation is a people-centered process," says Director of National Programs Stanlyn Brevé. For these reasons, NPN has increased its match for this award cycle to ensure that every project receives a minimum of $14,000 in unrestricted funding to support the process of creation. Each project will also receive up to an additional $10,000 of developmental funds for community engagement and/or mobility.
The next Creation Fund deadline will be October 11, 2020.
Learn more about the Creation & Development Fund here. The Creation and Development Fund is made possible with support from the Doris Duke Charitable Foundation, the Mellon Foundation, the National Endowment for the Arts (a federal agency), and co-commissioners.
---
Spring 2020 Creation Fund Recipients
Due to the pandemic, projects descriptions and timelines may shift.
Adil Mansoor (Pittsburgh, PA) – Amm(i)gone
Co-commissioners: Kelly Strayhorn Theater (Pittsburgh, PA) and The Theater Offensive (Boston, MA)
Amm(i)gone, an adaptation of Sophocles' Antigone, is an apology to and from a mother. Creator and performer Adil Mansoor explores queerness and kinship using this canonical text, teachings from the Quran, and audio conversations between him and his mother. The performance is Mansoor's live attempt to reconcile his conflicting experience as a theater artist, queer educator, and momma's boy that will resonate with anyone who has loved someone with resoundingly different beliefs.
---
Co-commissioners: On the Boards (Seattle, WA) and Pacific Islander Ethnic Art Museum (Long Beach, CA)
MALI'E' is a cultural resurgence project engaging performance research as a methodology to explore Indigenous worldviews and empower Matao communities to embody liberation with ancestral knowing. The project draws from the traditional Matao practice of embodied, improvisatory, collective chanting in which oral history and prophecy converge. Through a series of interwoven performance research projects, participants will collectively innovate a culturally specific auto-ethnochoreographic technique for developing community ceremonies for personal and collective healing, and re-k/new inafa'maolek—harmony and unity with Creation.
---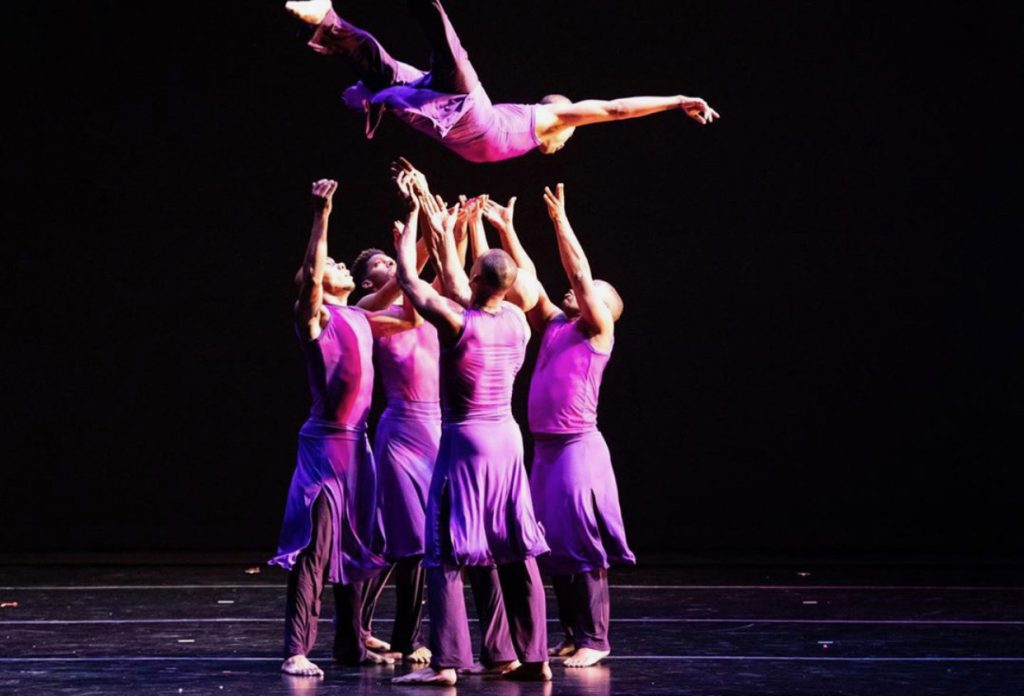 Iquail Shaheed/Dance Iquail! (Philadelphia, PA) – Public Enemy
Co-commissioners: Painted Bride Art Center (Philadelphia, PA) and Wilson Center at Cape Fear Community College (Wilmington, NC)
Public Enemy (PE) is about the humanity of Black men and the diversity of that humanity. This Philadelphia-based community dance project by choreographer Iquail Shaheed explores Black male identity in the context of social issues that disproportionately affect Black men—particularly policing, incarceration, and racialized violence. PE includes a run of stage performances and extensive community engagement with Black and Latino residents and returned citizens in the historically disinvested Mantua community of West Philadelphia.
---
Co-commissioners: Walker Art Center (Minneapolis, MN), Contemporary Arts Center, Cincinnati (Cincinnati, OH), and REDCAT (Los Angeles, CA)
KLII is an exorcism of King Leopold II through a spitfire performance by Rwandese American theatermaker Kaneza Schaal. Based on Mark Twain's 1905 work King Leopold's Soliloquy, a fictional monologue written after Twain's visit to Congo Free State, KLII considers the residue of colonialism in our everyday lives. The performance draws on archival footage from Belgian filmmaker André Cauvin's documentary Bwana Kitoko, mixing colonial aesthetics with traditional East African design to create a heightened visual persona. KLII is a time-travel odyssey through the intricate web of cross-continental relations that shape our deteriorating understandings of self and nation.
---
Liony Garcia (Hialeah, FL) – Corporeal Decorum
Co-commissioners: Miami Light Project (Miami Shores, FL) and The John and Mable Ringling Museum of Art (Sarasota, FL)
Corporeal Decorum is a multidisciplinary performance piece by choreographer Liony Garcia. The new project investigates methods of mitigating the cultural erasure resulting from the destruction of Miami's Art Deco architecture. Dynamically incorporating architecture, dance, sculpture, and video projections, the piece memorializes important elements of the city's surviving Deco architecture by transmogrifying the disappearing exterior building details into the scenography and the body itself. The work aims to reveal the relationship between design and builder and how cultural identity is represented in static form.
---
Onye Ozuzu/Ozuzu Dances (Gainesville, FL) – Space Carcasses
Co-commissioners: Bates Dance Festival (Lewiston, ME), QDance Center (Lagos, Nigeria), and Hope Mohr Dance (San Francisco, CA)
Space Carcasses is an interdisciplinary performance that juxtaposes and superimposes the sealed-off tunnel of Factors Row in Savannah, Georgia with the haunting Door of No Return on Gorée Island, Senegal, amplifying the relationship between the two sites. The project will use 3D audio and visual technologies to record, re-contextualize, and re-remember these spaces that echo with events and experiences they have contained, particularly regarding African diaspora migrations. By digitally mapping and reproducing these two spaces and interactions of bodies within them, Space Carcasses will reveal links between space, place, history, and lineage.
---
Sean Dorsey Dance (San Francisco, CA) – The Lost Art of Dreaming
Co-commissioners: Dance Place (Washington, DC), 7 Stages (Atlanta, GA), Velocity Dance Center (Seattle, WA), American Dance Festival (Durham, NC), and Queer Cultural Center (San Francisco, CA)
The Lost Art of Dreaming expansively imagines trans, gender nonconforming, and queer futures, challenging longtime fatalistic American constructs that deny our communities the space to dream about our own futures. The work features full-throttle contemporary dance, grand-scale costumes, luscious queer partnering, and live storytelling. The project also includes DREAM LABS, free workshop spaces where trans/GNC/queer communities are supported to dance, move, write, craft, and creatively express what they most want and dream of.
---
Eddy Kwon (Cincinatti, OH), Senga Nengudi (Colorado Springs, CO), and Degenerate Art Ensemble's Haruko Crow Nishimura and Joshua Kohl (Seattle, WA) – Boy mother / faceless bloom
Co-commissioners: Contemporary Arts Center, Cincinnati (Cincinnati, OH) and Colorado College (Colorado Springs, CO)
Through large-scale interactive sculpture and scenic design, live music, and movement, Boy mother / faceless bloom tells the story of a young boy who learns he will be a mother. Overwhelmed, ashamed, and unsure of his ability to bring life into the world, he splits himself in two to search for untouched land and ancestral guidance. Boy mother draws upon the combined, personal mythologies of its collaborating artists to explore transgender identity, cultural and epigenetic inheritance, parenthood and ancestral lineage in a time of planetary crisis, and the spiritual legacies of colonialism, imperialism, and ideologies of domination.