NPN Announces 2020 Professional Development Initiative Recipients
May 1, 2020  •  4 minute read
NPN's vision includes a strong network that maximizes collective wisdom, resources, and leadership. Strong networks, organizations, and movements are comprised of individuals, and NPN invests in the people who shape our field.
The Professional Development Initiative, one of NPN's special initiatives for 2020, recognizes leadership within all levels of an organization and seeks to support NPN Partner staff in self-determined activities that help individuals thrive.
NPN is providing $20,000 and leveraging an additional $20,000 towards Professional Development Initiative projects. These projects provide up to $3,000 in support for the development of NPN Partner staff, giving cultural leaders time, space, and resources for personal renewal and professional growth.
The NPN Professional Development Initiative is made possible by generous support from the Doris Duke Charitable Foundation.
---
2020 Professional Development Initiative Recipients
Expanding Technical Knowledge and Networks
Jo Nazro, resident technical director for the Contemporary Arts Center, New Orleans, will attend the United States Institute of Theater Technology, Inc. (USITT) Conference in Houston, Texas, to expand her knowledge of sound, lighting, and other technical updates in the field, as well as to broaden her network of professional colleagues. Nazro also works as a freelance lighting and sound designer in the New Orleans area.
Dak'Art Biennale or Bust!
Four Hammonds House Museum staff members will travel to Dakar, Senegal for Dak'Art, the longest-running visual arts fair in Africa. Hammonds House, which focuses on the art and culture of Africa and the African Diaspora, will exhibit a Senegalese artist in 2021. The visit will provide the staff—none of whom have been to Africa before—with a deeper context for the work and familiarize them with the visual arts emerging from the continent.
Strategic Planning and Nonprofit Leadership Course
Regina Moore, director of planning and development for Miami Light Project, will participate in the Strategic Planning and Nonprofit Leadership Course at the Fund Raising School at Indiana University. Moore aims to expand partnerships and collaborations with like-minded arts organizations, audiences, and donors that multiply the impact of Miami Light Project's work in the community and help the organization continue to innovate in its community and within the field.
Collaborative Arts Administration Research Project
Van Pham, grants associate for Portland Institute of Contemporary Art, will engage a research project exploring how the local community of arts organizations and administrators might create a stronger, more interconnected support infrastructure for artists and peer organizations. The research will be compiled and shared with a think-tank of local, primarily BIPOC artists and administrators in Portland to generate operations and financial models that are particular to the region and encourage collaboration among local arts entities.
Peer Exchange with Rosie Gordon-Wallace
Louise Martorano, executive director of RedLine Contemporary Art Center, will engage Rosie Gordon-Wallace, founder and senior curator of Diaspora Vibe Gallery and Diaspora Vibe Cultural Arts Incubator, for a peer exchange focused on strengthening and centering Black and brown voices in RedLine's curatorial program. The exchange takes place as RedLine presents the 2020 exhibition Afrofuturism & Beyond and begins a new program year and a strategic plan that seeks to center communities of color.
Social Justice Training
Much of Sandglass Theater Ensemble's work focuses on telling the stories of folks who have historically been mis- and/or underrepresented, and its current performance ensemble represents diverse races, ethnicities, and gender identities. To extend this social justice leadership from the stage to their everyday operational practices and board table, Sandglass will engage facilitators from Equity Solutions in Brattleboro, Vermont. The theater aims to ensure that it has the skills and awareness to fully provide those they invite to the table with equitable agency.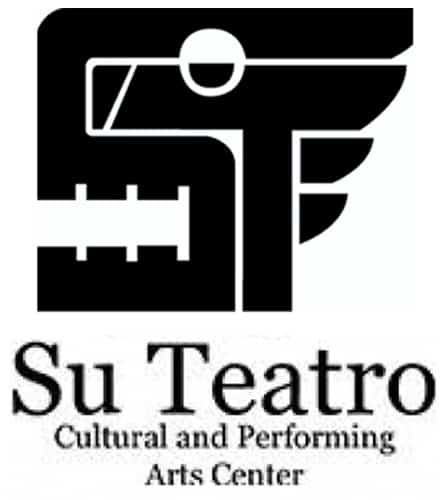 Mujeres in the Field
Two Su Teatro staff members will engage in site visits and extended mentorship exchange with peer theater companies. Angelina Gurule, marketing coordinator, will travel to Los Angeles Theater Center to receive mentorship from Xavi Moreno, marketing director for the Latino Theater Company. Jennie Hurrieta, finance manager, will travel to Pregones/Puerto Rican Traveling Theater to work with Rosalba Rolon, operations director, and Priscilla Aguilar, artistic director. The exchange will support activities ranging from promoting Su Teatro's December productions to growing its next generation of leadership.