January 2, 2019  •  2 minute read
Next week, we'll join thousands of colleagues from around the country for APAP|NYC in early January. We've compiled a few of the many places that you can see and engage with NPN Partners, artists, board members staff and friends:
NPN CREATION & DEVELOPMENT FUND PERFORMANCES:
Graham Reynolds Pancho Villa From a Safe Distance @ BRIC
LIVE ARTERY @ NEW YORK LIVE ARTS (NPN PARTNER)
Abby Z and the New Utility: Radioactive Practice (Work-in-Progress)
Sean Dorsey: Boys in Trouble
Bill Shannon: Touch Update
Netta Yerushalmy: Paramodernities (3 Installments)
Delirious Dance | Edissa Weeks: Three Rites
Pavel Zustiak and Palissimo Company: Custodians of Beauty
Plus other work by New Orleans friends, creep cuts, Goat in the Road, Meryl Merman/Flock, Screaming Trapps and more!
RSVP: lu.rsvps@gmail.com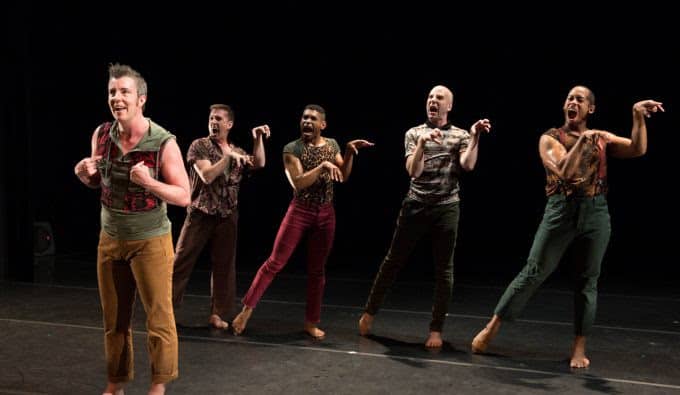 OTHER NPN PARTNER HOSTED WORK:
PREGONES THEATER/PUERTO RICAN TRAVELING THEATER
Flaco Navaja: Evolution of a Sonero co-presented with Under the Radar Festival
PERFORMANCE SPACE NEW YORK
First Nation Dialogues: KIN
Conversation, Performance and Workshops curated by NPN Creation & Development Fund Artist Emily Johnson
A SELECTION OF THE MANY APAP SESSIONS
WITH NPN FRIENDS:
ASSOCIATION OF PERFORMING ARTS PRESENTERS
Note: We tried to include as many NPN friends as possible, but this list is not exhaustive! Please click on the links for more information.
If you have questions about connecting with NPN at APAP, contact Stanlyn Breve at stanlyn@npnweb.org.